Oct 1st @ 2 PM – General Conference Watch Party
Be at Heritage Drive Church before 2 PM, like 1:45 PM. We will watch the afternoon session of General Conference.
After the session there will be a potluck dinner where we can discuss what was talked about in the session.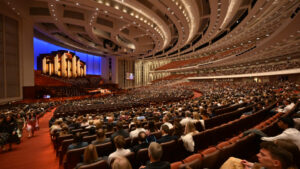 Oct 21 @ 5 PM – Keep Warm by the Fire
We will meet at Bebo Grove in Fish Creek Park. There will be a fire and Hot Chocolate and Donuts will be provided.
If you wish to roast hot dogs or whatever, make sure to bring whatever you require to roast 'em and eat 'em.
A warm fire in October should be a nice Saturday event with friends. See you all there.